12 Top SEO Best Practices For Small Business Websites
Are you looking for ways to quickly increase your website's search engine optimization (SEO) and web traffic? There are several methods you can take right away. You don't need to be a web developer or have coding skills to start.
We'll review 12 top practices you can incorporate into your business plan.
Search engines rank higher
Grow your audience
Attract More Leads
We will also share tips & tricks that IntentJet can assist you in your journey.
Optimizing URLs can help you improve your SEO speedily. This is a simple task that can boost your rankings if done correctly. These are some of the best practices you should be following.
Short URL Titles
URLs should be concise and clear. A shorter URL is more memorable and, therefore, easier to share. Your URL should not contain any unnecessary words, such as "and" and "for," and be easy to understand.
IntentJet's website builder optimizes URL titles for you, limiting them to 25 characters. Just type your URL title in the "Page Title" box to get started. It will also fill in any spaces using hyphens according to web conventions.
Use primary keywords
Another optimization best practice is adding a primary keyword to the URL. This should be done on your:
Meta title: This blue header is displayed on the search engine results page.
Meta description: This is a copy below the meta title
Title on the page: This is your actual title at the top
For best results, place your keyword near the beginning of your URL title.
Keep it relevant
URLs must also be relevant to the content you display on that page. Google's search robots can quickly identify and understand the URLs if they are aligned with page copy.
Google ranks information that is more relevant to a search query higher if it is.
Consider how useful it will be in the future. It shouldn't be too specific and lose its relevance over time.
You can make a URL more relevant for future use by omitting a year in the end. Please look at the URL endings below to see how they compare.
Rather a URL that ends in: .com/best-fathers-day-gifts-2022
Go for something like: .com/best-fathers-day-gifts
Your URL can be used to link to other websites. The URL without the year allows that page to retain any authority or rankings.
Note on URL title changes.
IntentJet's website builder allows you to edit your URL title. However, it is not recommended that you make any changes to older pages.
Changes to an existing URL can harm your SEO and cause decreased traffic. This is because backlinks will likely be attached to the post you want to update. If someone stumbles upon the old link via a newsletter or partner site, they may end up at the dead one instead.
Avoid this route unless you have to do so for rebranding purposes.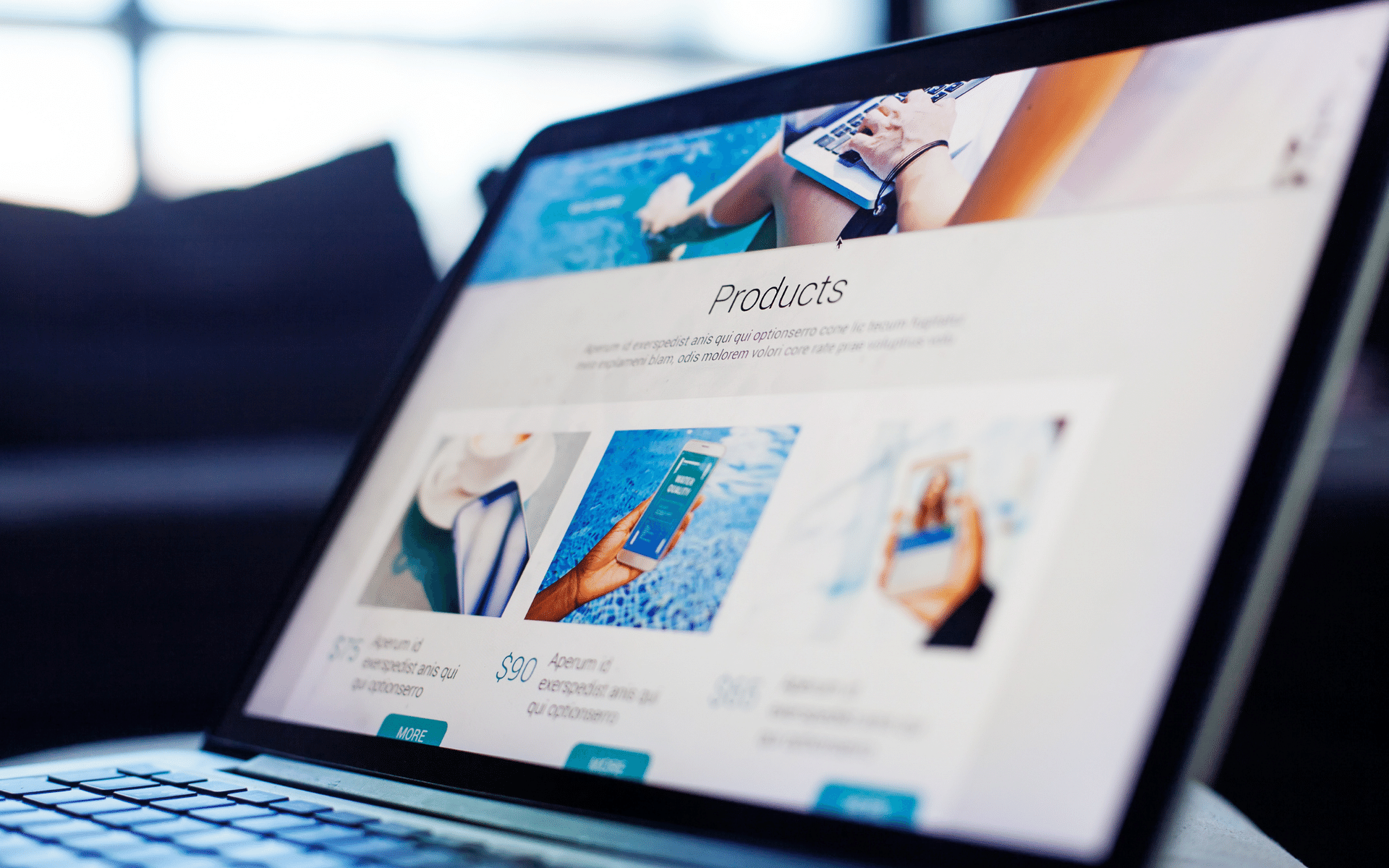 When searching for ways to increase SEO speed, the term "metadata" is often used. The data found on a website gives Google information about a site. It's data that describes data.
Metadata by itself won't impact SEO rankings. It can be helpful in the following areas, however:
Boost engagement
Increase click-through rates
Get an edge over your competition
This is a tiny piece of the SEO puzzle, but it can be advantageous when combined with other best practices. Below are two ways you can improve your metadata.
Meta descriptions
The meta title is hidden beneath the meta descriptions. This often summarizes the page's content and includes a call-to-action (CTA) to encourage more clicks.
These CTAs can be illustrated as:
"Shop now"
"Book an appointment."
Click here for more information
As mentioned earlier, it is essential to include a primary keyword in the description. Keep the copy to no more than 155 characters. If the primary keyword matches a query, it will be bolded.
Meta titles
The meta-title, also known as the title, is the text that appears in large blue font on the search engine results page. This is often the first thing that searchers will see, and it can sometimes be confused or misunderstood with the H1 tag.
The meta title and the H1 tag are separate entities.
While the meta title is designed to be used by SEO and Google, an H1 tag serves more user benefits. Digital marketers often use the same title to describe the meta title as the H1 tag, which helps users avoid confusion.
You should always use the following when naming your meta title:
Add a primary keyword to the beginning. Local businesses and well-known brands should make an exception.
Describe what's on the page accurately. Use actionable words to generate more clicks.
Make sure each title tag is unique. Check out your competitors for ideas, but don't copy. Tall Jeans, Pants & Coats
Limit it to 65 characters. You should avoid using spaces. Search engines may automatically trim it. Google may rewrite title tags if it feels there is a better one to match the query. You can use this meta counter online tool to test the length of your title tags.
IntentJet's website builder makes editing the meta title or description easy. Use the editor to go to the optimized page. To edit the required information, click on Settings (cog icon) and then choose to Get Found at Google.
Speed is an important aspect of SEO optimization. Speed is an essential aspect of SEO. It will determine whether users stay on your site or go back to search for something better.
Google launched a measure of core Web Vitals (CWV) in July and August 2021 to assist website owners in evaluating their page performance.
This report is based on present-world user data/information (or field data). It includes three segments of YouTube conversation: if a website has lost or gained steady traffic throughout the CWV rollout, it is likely to be related to its CWV score.
IntentJet's website builder scores 68% in CWV rankings. It outperforms all other competitors. This is an excellent offer if you want to improve the speed of your website. It also includes SSL certificates and other security features that are foolproof.
IntentJet ranks higher than any other competitor in Google's CWV rankings.
Your top priority for sites that are not IntentJet is to reduce image sizes before uploading them to your site. If you have a WordPress-website, you can use an image compressor to reduce load time. This will only display images below the fold when the user scrolls down
4. Choose the right keywords to use in your content
Optimizing SEO means creating content that Google can easily understand. Optimizing with keywords is a great way to improve SEO. This allows Google bots to understand what your page is about, so it can deliver relevant search results.
Let's look at some best practices in keyword usage.
How do you choose the best keywords?
Think of the terms and phrases your target audience might use to search for content on your website. If you are a retailer that sells children's clothing, for example, you might target keywords such as:
Toddler girl dresses for spring
Baby boys will love the zipper onesie
Activewear for girls and boys
Pay attention to your competitors and observe how they use their keywords for search queries.
It is crucial to find out which keywords your competitors rank for.
These findings will help you decide which keywords to use for your content. To get the edge, ensure your version is more optimized and informative.
Where should primary keywords be included?
These are some other areas you need to include primary keywords in your text.
Every page of your website: Include your primary keyword for each 60-150 words in each post. To avoid Google penalizing you, ensure they sound natural.
Title at the top: Ensure each website page contains a primary keyword.
The first 100 words of each page: Use a primary keyword as your opening paragraph. It is better to introduce it sooner than later.
A secondary keyword with a similar meaning to your primary keyword is also advisable. If you include this keyword, Google will have additional information or clues about your page.
An example of how page titles are automatically marked up with H1 tags for SEO by IntentJet Website Creator, despite the large font size.
Editor's Note: IntentJet's website builder assigns your primary keyword to an H1 header tag in the backend. This means that you don't have to do any extra programming. This makes it easier to change the font size and style. Edit as you go.
Keyword length
There are two primary things to check when it comes to keyword length:
Long keywords with high volume are harder to rank and more competitive.
Longer keyword phrases of three to five words are more challenging to position for and are less competitive.
Let's say you own a clothing store. You don't have to choose a generic keyword such as "T-shirts," but you can opt for something more specific, such as "cruelty-free vegan T-shirts." This will give your website a higher ranking on Google.
Duplicate keywords
Similar to the previous point, it is essential not to use the exact keywords or phrases on different pages of your website. This is keyword cannibalization. It could cause users to go to the wrong page if they search for your website. This is also bad for bounce-back rates.
Duplicate content is also a problem. Avoid creating similar posts on the same topic as your search engine bots.
For example, you could target "divorce attorney near Los Angeles" and "how do I find one near me?" on the other page. Google cannot distinguish the differences between these angles because they are so similar.
Useful tools and resources
These tools will help you optimize your strategy.
Google's Keyword Planner: This tool finds digital marketers' keywords, especially for advertising. You do not have to be an advertiser to use it. You can sign up free and get insight into keyword search volume.
KWFinder – If you are looking for a more powerful tool, KWFinder is the best choice. You can try it for free and find keywords that are easy to rank.
Keyword Tools: Ecommerce store managers can use predictive search tools such as this one to find additional ideas. This tool provides keyword suggestions for Amazon, eBay, and many other sites.
It's important to avoid keywords with volumes that are too high or low. These tools are available for assistance whenever you need them.
5. Write for your audience
You should first think about your audience when creating content to improve SEO.
Before you start writing content for your site, you need to understand who you are trying to reach.
This will enable you to provide helpful content to customers who visit your website. This is something Google will also reward you with within rankings. It will direct users to CTAs applicable to:
Purchases
Email sign-ups
For more information, please contact us
You must understand these two great types when creating content for your website.
Blog posts and standard pages: These typically contain informational content. A standard page should contain no more than 300 words, while a blog post should include 700 words.
Ecommerce product pages: Ecommerce pages are more focused on product details. These pages should contain between 120 and 200 words.
Let's discuss them further to understand the importance of both for SEO better.
Pages and blog postings
Pages and Blog posts offer users informational content but differ in content. Blog posts are dynamic and not updated as often as pages (such as Contact or About Me), but blog posts are constantly updated to answer queries related to your product or services.
Google ranks web pages based on a combination of:
Relevance for the searcher
Page content's value
The uniqueness of the page
Website authority
Authority is something that takes time. It's something you gain as your audience grows. You can't control it immediately. However, optimizing other categories can help you reach authority success later.
Dwell Time
Google gives higher rankings to websites that stay on the site for longer (called dwell time).
Owners should write for the customer they are writing for, not Google. This will increase dwell time.
As if you were encouraging a friend, write as if you intend to enable them to take the next step in their business. Be inspiring and informative so that users can identify their pain points.
Ecommerce product pages
Ecommerce pages provide information about your product and encourage users to make a purchase.
Example of product page description using 156 words on an eCommerce site.
The lack of content on many e-commerce websites makes visibility difficult.
To improve SEO, optimizing product and service pages first is a good idea. This can be done by:
Long-tail keywords are used. This helps to increase competition and converts better than keywords with low search volumes. It is better to have a modest increase in web traffic and sales than none.
Ensure that you adhere to the 120-200 word limit. This should be done for all products within your online catalog. Don't exceed this range. Too much writing could distract from the sale.
Uploading attractive images: Aim for at least three images per product. This includes one that shows the product in use. Photographs that emphasize special features and dimensions might be enhanced with product-specific text.
Don't copy manufacturer descriptions. Google will look at this duplicate content, and you'll take a hit to SEO.
6. Leverage SEO with a Blog
Blogging is one of the great way to increase your website traffic. Although they serve many purposes, they are most often used to provide informational content. To attract people to their sites, even PayPal uses blog posts.
These are just a few of the ways that blogs can help improve your website's SEO rankings:
Increase organic traffic to your website: Long tail keywords can be used in your posts to bring new users to your site via Google.
Increase dwell time: Engaging content will keep visitors on your site for longer.
Increase authority: Informational posts are often taken up by other websites that want to link to your site.
Quality over quantity
Blog content should be helpful and relevant.
Do not post articles to fill up your website.
Instead, it would be best if you tried to solve customer problems by answering common questions that they may have.
To address common queries, such as "What does a Wedding Planner do?" a planner might write a long-form article entitled "What does a Wedding Planner do?"
Keep your primary keyword in mind for each blog post, and spread it naturally throughout the text. Google and users will find it more helpful if you combine words such as "How," "What," and "Why" with the keyword.
Make sure your posts are clear
Your users can read more efficiently by using:
Use short sentences
Keeping paragraphs concise
Optimizing images for quicker page loads
This allows users to scan text for the information they are looking for quickly. It makes it easier to rank your site with Google bots.
A great way to emphasize important information is:
Bold text
Bulleted points
Text in italics
John Mueller, Google's director of SEO, confirmed that bolding keywords in a paragraph could increase SEO.
Ecommerce websites can also include links to priority product and category pages in relevant blog posts. Be natural and not spammy.
Continue to review older posts.
Revisit your blog posts regularly and make updates or additions when you can. Google doesn't like static sites and will reward those with fresh content.
Remember to include a title tag and meta description in your blog posts. Make sure your keywords are included in the metadata. Also, make sure it conforms to Google's standards.
Images are the most popular way to search online. They are used to help users locate what they want and act as a visual guide during their purchasing journey.
You might miss out on essential SEO rankings if your images are not optimized before uploading.
There are a few ways to improve your SEO with images.
Add alt text: Alt text (also known as image alt or alt attributes) helps search engines understand the meaning of an image. It is also helpful for people with screen readers or displays that can't process images properly.
Compress images. This speeds up your page loading speed. You can use Photoshop to do this, or you can use a site such as TingPNG for the upload.
Google can decode your site if you optimize for both of these areas. If you want to learn more about alt text, please see the section below.
Keynotes for writing alt text
Despite all the technological advances, search engine crawlers cannot see images as humans. To help them, they must use the alt text.
It is best to keep alt text simple. These descriptions should be brief and not exceed 125 characters (including spaces). You don't need to use gimmicks or filler worlds such as "this is …" Simply describe the image in the most straightforward way you can.
The alt text for the above image could be "Close up of someone with a pair of glasses."
Image optimization is made simple.
IntentJet's website builder makes it simple to modify alt text for images. Click on the image to open the editor. Type your alt text into the box marked for "Image description."
IntentJet's website builder can be used to compress images and other large files that you have already uploaded.
8. Mobile-friendly is your website?
Mobile-friendly websites influence Google ranks. This is the primary reason mobile-first Indexing was developed. It also adds convenience to users on the go.
Your website should work on mobile devices and tablets as well as desktops.
It should be easy to find without pinching or squeezing to see your content.
Google's Mobile Friendly tool makes checking your website for mobile device optimization easy. IntentJet's website builder has built-in mobile responsiveness.
A site-map allows search engines to crawl your website faster and index it more quickly. It is a file that includes all URLs from your page and metadata that shows their importance and when they were last updated.
You will need to create a site-map using a tool such as an XML generator if you don't use IntentJet.
The final step is to submit your sitemaps to Google. Logging into Google Search Console (GSC), and entering the sitemap in the "Sitemaps" tab in the sidebar, is the best way to do this.
Backlinko provides a step-by-step guide to help you import your sitemap link into an account.
Other websites may link to your website when they are looking for information. Backlinking is a form of backlinking. Google will recognize that they are linking to your site from reputable and relevant websites.
Partnering with websites in your industry is another option. You can guest blog on their sites. This will allow's you to share your expertise and gain leads by backlinking.
You can also include links to other blogs when you find helpful information you want to share with your audience.
Google and other search engines also consider backlinks from sites you don't own to vote for your company. Many studies show that backlinks to quality websites can increase a site's rankings and traffic.
Google My Business (GMB) is a tool that local businesses can use to take advantage of additional search engine opportunities. This allows brick-and-mortar and service businesses to reach local customers in the area via rich search results.
This means your business can have its own Google profile, which is visible to anyone searching for companies in the area. This usually includes:
The URL address of your website
Photos that showcase your business or services
Reviews from customers and more
This information can all be optimized for SEO. You can do many other things to increase your website's local traffic. This handy guide provides more information on local SEO.
12. Your success can be measured
Google Analytics (GA), a tool that allows you to monitor website traffic from any source, is free. Many digital marketers use it to gather insight:
Target audiences
Website performance
Advertising campaigns
It can be intimidating if it is your first time using it. GA has many reports and data, which can be challenging to navigate.
It can be challenging to set up because it requires some coding knowledge.
IntentJet's website builder integrates with Google Search Console, which allows you to monitor search engine performance. It provides technical SEO tips to improve your website.
Traffic insights are available in most IntentJet Website Building plans. You can access them within your account.
IntentJet's Website Creator plans include a simplified window within the platform that allows for actual organic performance. It's so that you don't need to log into another place until you are ready to take the next step. This is a great place to start-up if you are interested in learning more about GA.