If you're not claiming space on the internet, it's time to get your business out there. With over 5 billion people across the world accessing websites from mobile devices and desktops alike, no matter what niche or location a company is in; they need their own website if they want any chance of reaching customers.
A website is one of the most valuable tools you can have in your business. Not only does it allow for superior customer service, but there's also a whole world out there waiting to be discovered and explored!
It's clear that with an online presence – which includes having a functional and eye-catching site – any company will be miles ahead of their competitors. Ready? Let's get started on building your own user friendly and SEO optimized platform today!
Start a website in 5 steps
For the remainder of this post, we'll cover everything you need to know about building an effective website. From setting achievable goals and creating a content-rich site that both visitors and search engines will love, it's all here in one place! We can also help with selling online using our expertise for your needs. You'll find tools to use as well which will make achieving these things easier than ever before. And don't worry – there are plenty of tips and best practices along the way too!
1) Plan your website.
2) Design your site — DIY or DIFM?
3) Create amazing content.
4) Sell on your website.
5) Get found with SEO.

Website creation requires a plan for success. Before you can dive into the nitty-gritty, it's important to map out your goals and objectives. This is especially true if you already have an established brick-and-mortar store that needs to be taken online because there are some details like eCommerce functionality or mobile optimization; which may not need as much attention in cases where all of their traffic comes from people walking through your doors.
Building a website without mapping out what its purpose will be leaves room open for time wasted on features that don't provide any value at all!
When it comes to establishing goals, don't be afraid to start small and work up to the big stuff.
Implementing specific, measurable goals ensures that your company can track its success. Instead of saying "I want a million followers on Twitter by the end of my first year," break it down into quarters (and maybe start with something smaller).
Not sure where to start? Here are some things to consider:
Keep your goals realistic.
Make sure they're well-defined.
Align them with your business's mission.
Ensure they're measurable.
Set a time limit for each goal.
The purpose here isn't to confine or stifle you, but there's merit in dreaming big. But if you set lofty goals before you have the platform to achieve them, it may lead low morale which only hinders your output and put yourself at risk for not getting as much done as one could – especially when we're talking about building a site that is meant to be seen by billions of people who are online every day! Clearly defining your over-arching goal can help take some pressure off and simplify things so then what remains becomes clear: connecting with users on an individual level through content tailored specifically their needs.
The purpose here isn't to confine or stifle you, but there's merit in dreaming big. But if you set lofty goals before you have the platform to achieve them, it may lead low morale which only hinders your output and put yourself at risk for not getting as much done as one could – especially when we're talking about building a site that is meant to be seen by billions of people who are online every day! Clearly defining your over-arching goal can help take some pressure off and simplify things so then what remains becomes clear: connecting with users on an individual level through content tailored specifically their needs.
Casting a broad net makes it hard to create a recognizable identity — let alone one that's relatable to your audience.
Your website's design should be tailored to match the needs of your audience. For example, if you're writing a blog about law, using formal language will likely help readers more effectively understand what they need as opposed to slang or vernacular that may make it difficult for them to comprehend. Furthermore, knowing who your target market is and tailoring marketing efforts accordingly can lead not only to higher engagement but also better results over all!
Pique your audience's interest
Let's say you want to start a website to sell custom printed T-shirts with wacky images and humorous catchphrases. How are you going to appeal your products? You probably wouldn't lean on dry text when trying describe your fun logos.

Don't be boring! We know the world of marketing can get complex, but don't forget that it's also about connecting people–to each other, their interests or just having some good old fashioned entertainment. There is more than one way for us in this fast-paced society as we live our lives at breakneck speed through screens both big and small (no pun intended) so let's try not take ourselves too seriously every once in awhile ok?
Let's take a look at two options and see which one you'd prefer:
Option 1: Try our cotton-blend men's T-shirt. Sixteen different colors available in six sizes, ranging from XS to XXL. Features a cute sneezing panda on the front.
Option 2: Woven with the craftiness of Rumplestilskin himself, these comfortable T-shirts will softly caress your skin for a guaranteed 24 hours. The sneezing panda will definitely make you an internet sensation — for a limited time.
Which option would you prefer? Why are they visiting your site? But most importantly, which of the two options will encourage them to take action. Different businesses require different methods, so don't be afraid to test out every method until you find one that sticks!
Which option would you prefer? Why are they visiting your site? But most importantly, which of the two options will encourage them to take action. Different businesses require different methods, so don't be afraid to test out every method until you find one that sticks!
Complete the following fields to get a better picture of who your target audience is:
Age and gender: (i.e., Women over the age of 21)
Interests and hobbies: (i.e., Art)
General location: (i.e., Northeastern states)
Personality and attitude: (i.e., Humorous)
Occupation and income: (i.e., College student, less than $40,000 a year)
This combination of demographic and psychographic information will help you narrow down your audience, even giving you the opportunity to tailor content and potential products to make acting — buying, sharing, subscribing — easier for consumers.
This data helps give advertisers insight into their target market's behaviors so they can develop a more effective advertising campaign that is tailored towards individual needs.
Choosing the perfect domain name can be challenging. With over two billion websites on the internet, it's not always easy to find one that suits your brand perfectly and is available for registration still.
Choosing a domain name isn't an easy process with so many options out there; you'll want something that fits what your company does best.
Do you need a new domain name? There are hundreds of new geo- and industry-specific extensions that can help you score the perfect URL for your business.
What are you looking for? A domain name that speaks to your specific industry needs, or one which is more generic and will work across many industries. Either way, new top-level domains (gTLDs) have been made available by the Internet Corporation of Assigned Names and Numbers ICANN. This includes .shop/.store/, .legal/lawyer/, pet services with a ".pet" domain extension; ˜plumbers can find what they need with an easy to remember gTLD like '.plumbing'.
Above all, an effective domain name should do the following things for your business (regardless of the extension you choose):
Safeguard your brand.
Accurately represent who you are and what you do.
Grab the attention of your visitors.
Simple, right? Let's take a look at some helpful tips for choosing the perfect domain name.
10 tips for choosing the perfect domain
Make it easy to type. You don't want your visitors to end up somewhere else because you added a silent "T."
Keep it short. intentjetwebsitebuilder.com is a bad idea, instead intentjet.com is a much better alternative.
Use keywords. If you can, incorporate the product or service you offer. like IntentChat.com for chatbot related service.
Target your area. Consider using your geo-location to your advantage.
Avoid numbers and hyphens. These keys aren't typed as frequently as the alphabet — don't make people work to find you.
Be memorable. Standing out from the crowd is good thing.
Research it. Don't grab the first name you think sounds catchy — test among your friends and family first.
Use an appropriate domain extension. Don't get stuck in the .com mindset.
Protect and build your brand. Consider registering multiple variations to safeguard your brand.
Act fast. New domains are registered every day — don't wait too long, or yours might get snatched.
You've done the hard part– establishing your goals, determining an audience and selecting a domain name. Now it's time to finally create! Okay, almost… Before you start designing or building any website (or anything else for that matter!), do some research first.
A good place to start is by looking at your competitors' websites. Pay attention to:
The fonts and colors that appeal to you.
The layout and overall feel of the site.
The use of videos, images and other graphics.
The amount of pages present.
The amount of copy or text on each page.
Whether or not it's easy to navigate.
Whether or not it's optimized for mobile devices (all of them should be).
What is the difference between a clunky and clean feeling design? This article explores how to make your website usable by highlighting what works well, as well as noting common mistakes. The end-user should be able to navigate through the site with minimal difficulty. Make sure that you keep track of your favorite elements for future use!
Quick checklist: Plan your website
Let's recap your first few steps for starting a website:
Write down your business goals.
Define your audience.
Brainstorm domain names.
Search and register domain(s).
Research design ideas.
Make a list of favorites for reference.
Time to plan a website: 1 to 3 hours.
2. Design your site — DIY or DIFM?
So by now, you totally understand that building a website for your business is important and you've nailed down the planning fundamentals. But what do I know? The good news is, there are options! You can either start a website yourself (DIY) or hire someone to do it for you (DIFM). Let's first talk about the foundation of your site – hosting .
Consider your hosting options
Imagine your website as a house. The domain is the street address, and the plot of land beneath you structure is where it will be hosted.
No matter how solid your house is, if the foundation beneath it is weak, you're going to run into problems.
A good hosting platform, regardless of whether you build a website yourself or hire someone else to do it for you, is essential for solid performance. Whether we opt for something simple such as DIY webpage builders or use CMSs like WordPress, the behind-the-scenes hosting needs to be up to snuff.
Things to consider, before purchasing hosting plan
Reliability. Even if your site is optimized for speed, your host's uptime could affect your site's load time and accessibility. Reliable hosting providers like IntentJet give 99.9% uptime.
Support. What happens when your site goes down at 2 a.m.? Will you be able to reach your hosting provider, or will you have to wait until the following day to find a solution? That valuable time off the internet could potentially hurt your business. Look for a provider with 24/7 support.
Storage. Storage is largely dependent on the type of site you're going to build. Are you a photographer in need of displaying your online portfolio? If so, those images are going to use a lot of space. While some places offer "unlimited" storage, be sure to read the fine print.
Bandwidth. Bandwidth and storage go hand-in-hand. The larger website you have, the more data you're going to transfer to visitors upon arrival, and the more bandwidth you'll need.
Scalability. We all want tons of traffic, right? Right. Make sure your hosting company can handle your expected amount of visitors. The last thing you want is an influx of traffic only to have your site crash.
Security. Getting hacked is no joke. Malware and viruses can seriously damage your online reputation. Look for hosting plans that either incorporate some level of security or companies that offer website security as an add-on.
Backups. Unexpected problems happen all the time. If something goes wrong with your site, you can use your backups to restore it. Check to see if your hosting provider offers website backup (IntentJet does) or a way to add them to your plan.
Build your site: Do It Yourself (DIY)
Now it's time to have some fun building your website. There are a few different ways you can build one yourself, but for the sake of this article we will narrow it down two popular options: using a web builder or WordPress.
The website building software on the Web is an increasingly popular way to make your own site for very little cost. Websites + Marketing from IntentJet offers a selection of tools and features that will help you get started in minutes, like adding pictures with just one tap or choosing between different templates so that you can customize every page as desired. You even have access to Facebook integration and they automatically optimize it for search engines – all without any technical experience needed!
Our recommendation: Web builders are an easy and accessible way to establish your online presence. They're great for entrepreneurs looking for a quick, painless way to start up their own site without any technical knowledge or coding skills needed!
If you're looking for complete control over your website, then WordPress is the way to go. With it comes a learning curve that requires technical skills, so be ready to put in some time if you want more versatility and functionality than what other builders provide. There are hundreds of plugins available—not just out-of-the box features but also ones geared towards specific industries (such as education)—so there's something for everyone!
With IntentJet, you can get your WordPress website up in minutes! Quick Start Wizard will guide you through the process and before long it'll be online for everyone to see.
Our recommendation:
WordPress is a game-changing platform that has revolutionized how we build and manage websites. With thousands of plugins, widgets, themes, and website templates available to choose from – it's no surprise why so many people have jumped ship in favor of the WordPress world!
WordPress offers an extensive library for you to pick through with your business needs in mind. Whether you need more customization or want help making your site mobile friendly – there's something out there for everyone!
Keep these quick tips in mind when designing your site:
Use a clean and simple design.
Choose a color scheme that matches your brand or logo.
Use high-resolution, quality images.
Choose a font and style that's easy to read.
Make navigation clear and easy.
Include well-crafted web content.
Don't forget a contact page.
Make sure your site is mobile-friendly.
Prominently display links to your social profiles.
Optimize for search engines like Google.
Build your site: Do It For Me (DIFM)
If you would rather spend your efforts focused on what really matters — running and growing your business— then hiring a professional web designer is the way to go. Just like there's only one person in charge of this, these designers specialize in their own set of skills that allow them to do just as well by themselves.
If you don't have the time to keep up with all of the latest design trends, hiring a pro could be your best bet.
It's not easy to maintain a business website. Not only do you have to design it, but also host and update the site as well. That's why IntentJet offers their Website Design Service – they will create your beautiful site for you affordably!
If starting or maintaining an online presence is important for your company's success, then start with a professional team like those at IntentJet who offer inexpensive pricing on web design services that can save anyone hours of time in designing and updating sites themselves over the years!
Thanks to today's busy lifestyles, the average time for a professional website can often take weeks and even months. But with IntentJet Professional Web Services team by your side, you'll be able to rest easy knowing that we will work around your schedule and needs in order complete our modern designs within an average of 3-4 weeks or less. They will work closely with you every step of the way and take care that everything turns out just how it should be.
Web Design Services from the Professional Web Team means you have a team of experts at your fingertips. The design team will work with you to ensure that your site is fully optimized for search engines and manages all aspects of social media accounts as well so, what are you waiting for? Select one plan today and get started!
With the Professional Web Services team, you will have access to beautiful professional images that look like they came straight from your head. They'll even help with functional design for a website that is tailored just for you!
IntentJet's web services are essential if you want a beautifully designed and functioning site because it can accommodate all of your needs no matter what style or size – not to mention their great customer service too!
Quick checklist: Design your site
Ready to move on to the next section? Make sure you've completed these tasks:
Determine DIY or DIFM
Compare options using worksheet
DIY: Site builder or WordPress?
DIFM: Research/hire a pro
Time to design your site: A few days
3. Create amazing content!
Whether you need website visitors to sign up for a newsletter, purchase a product, share on social media or anything else in between – your story needs compelling words and eye-catching imagery. This will make all the difference when telling your story online.
If you want your business or personal brand to succeed, it's time for a makeover! Creative writing is not just reserved for skilled writers; anyone can be successful in crafting their own amazing and engaging content that speaks clearly about who they are and what they do best. Your content can be as simple as:
Sharing how you started your business.
A photo or video of you / your team in action.
The methods behind building your products.
Interesting descriptions of your services.
An anecdote that demonstrates how your products or services are benefiting customers.
To begin, all you need is content for five core pages (you can always add more later).
Five core pages of Content your website needs
Home. This is your landing page. Content that invites visitors to explore further and to take action
About Us: Explain how you got started to show your visitors the people behind the brand.
Products/services. What your company really is about.
Testimonials: Use testimonials to share the customer perspective of your business.
Contact Us: Give your visitors a way to contact you. Show them that you can be reached, answer questions promptly, and inspire trust by being more than a brand.
How to write your own web content
Now onto the really fun stuff — writing your own web content. Now you've got to be in charge of all that cool website copy! Don't fret, because no one knows your business better than you. You know everything about it: its story, how to put a fresh spin on things- and all those other details customers love so much more when they're coming from someone the company actually cares about (you!). Crafting content doesn't have to be difficult either; with these few tips I can steer you right where needed most without any issue at all!
Audience: You can't grow your business without understanding its audience. And you have to know the type of visitors who will be engaging with it, and what they want from a company like yours! Nail down these factors by prioritizing content according to their needs, matching them up against competitors as well so that you're an attractive option for potential customers.
Voice: You've determined your audience, so it's time to give them what they want. If you're selling fun kids T-shirts, use a lighthearted tone in describing the product and make sure that customers can tell from just reading the copy if this is something for them or not.
Layout: Do your eyes glaze over when reading a big block of text? Mine do. The layout of content is just as important as the words themselves, so use visuals and white space to make information more readable for readers like you!
Have Fun: This is the most important step — have fun with your words! Don't be afraid to test out different methods and go with what works best for you.
Pro-Tip: When you're done with your web content, get an outside pair of eyes on it to make sure everything is good. It doesn't matter if the site has humor or not – just be professional about things and don't let grammatical errors hold any weight against you!
Using images on your website
One of the keys to a successful content strategy is using captivating images. BuzzSumo found that articles with an image once every 75-100 words received double as many social media shares compared to those without any pictures at all! As part of your website content, make sure you utilize compelling photos. Here are some things you should consider when selecting these images:
Don't Use Image Illegally: You can't just copy the first photo you see when running to Google. There are many places like Pixabay or Unsplash that provide quality stock photos if you don't have a good camera, and they even allow attribution as necessary! 
Use High-Quality Images: Beautiful images can be inspiring. Don't turn away customers with shaky photos. Find or take photos that are related to your brand and resonate well with your audience so they will want to do business with you!
Optimize Your Images: To make sure your images are optimized, we recommend sizing them appropriately before uploading and compressing the files so that they don't affect load time. Additionally, be mindful to name each file with relevant keywords in order to help search engines parse through all of their content faster!
Quick checklist: Create amazing content
Ready to keep going? Let's double-check:
Outline your website's pages
Determine: DIY or hire pro
If DIY, complete Content Creation Worksheet
If DIFM, write a FAQ about your business
If DIY, add your content to your website
Time to create your content: A few days
If you're looking for a business that can grow with your ambitions, an online store has the potential to provide just what you need. Being able to sell products or services without relying on foot traffic is one of many benefits! You have plenty of options when it comes to getting customers through your virtual door and there are no limits as long as you want something new.
"An ecommerce website is a powerful tool for generating profit and expanding your reach, putting your brand at the forefront of customers' minds."
Your customer base just expanded to cover the globe. And while you might not target every person on the internet, there are certain elements that need attention if you want your ecommerce site to attract and retain customers.
Compelling product images and descriptions
Your product images should be high-quality photos with an accompanying description that explains features and benefits. Pictures are worth a thousand words, so make sure you use them to their fullest potential!
Your product photos need to be clear and your descriptions detailed. Make sure you're clearly defining the features of each item with a description that will catch people's attention.
When it comes to taking product photos, here are some tips to keep in mind:
Use the sun or natural lighting if possible.
Shoot from different angles to showcase your products.
Consider using some accessories (tripods, flashes, etc.) to get the best shot.
You don't need to spend a ton of money on photography equipment. Having an iPhone or Android device means you can take great-looking images right from your mobile phone. Just keep in mind the background, lighting and your audience when taking pictures using this modern technology! 
Crafting product descriptions is a delicate balancing act. Listing features of the items you are selling to your audience and giving them an experience that would make owning these products so worth it, but not going too far with embellishing what they will be getting if they buy from you.
"Too often businesses only focus on the features or specifications (size, color, texture, etc.) and completely forget about the benefits."
What do you need to know about payment processing for your site?
Depending on the type of website, there are different ways in which one will be able to process payments. We'll cover options for both a website builder and WordPress here shortly but before we get into those details, it is important that you first understand some key overarching factors concerning how this all works.
Offer multiple payment options.
Make the purchase path clear and easy to navigate.
Ensure customers can apply coupons and discounts. 
Customers who struggle to navigate through the checkout process often abandon their carts. One way you can make sure that this doesn't happen is by making your layout streamlined and giving them options for purchasing, like credit cards or PayPal.
Pro-Tip: For customers to feel safe and secure, your online store should be using SSL. You can protect them by protecting their information from hackers who may want to steal it or tamper with the data in some way. By doing this you are building a bridge of trust between customer and company which will lead into future purchases for sure!
Want to really reduce cart abandonment? Make sure your shipping setup is solid, and if you can, offer free shipping. Nine out of ten people (in a survey) agreed that the No. 1 incentive for shopping online was getting their goods at no cost: That's an astonishing percentage of shoppers you could capitalize on by offering them this opportunity in the very first place! 
If free shipping isn't in the cards, you can always opt for a flat-rate or weight-based price. But if it is possible to offer free shipping and want your customers happy then make sure that's what they are receiving! 
Pro-Tip: IntentJet's Online Store has a variety of shipping options that are built in and can also be customized. You can easily add your individual preferences, including free shipping or real-time carrier-calculated rates.
Including a Terms and Conditions on your website is an important way to protect both you, the seller of goods or services, as well as the buyer. The terms set by sellers can't be changed in any circumstance so it's imperative that each detail are clearly laid out for clear understanding. 
The specifics might vary among industries, but to get you started here are a few common topics that appear in terms and conditions:
Special fees and taxes
Refunds and returns
Shipping policies
Copyrights and intellectual property
Disclaimers
Cancellation clauses
Create a strong terms of service or conditions section to protect your business. The best way is to look at what others have done and why they did it, but do not copy them outright – you should always try to add something fresh and original!
Every satisfied customer means the opportunity for a five-star testimonial. Testimonials serve to prove that your product works, and since they're not directly benefiting from leaving positive feedback, their opinion is trustworthy. 
Reviews are only one way to establish credibility for your business. Don't be afraid of asking an after-purchase question in order to get feedback on what you can do better next time! Even if they're not the best, it's important that customers know their opinions matter and will help make improvements in future products or services.  
Design with ECommerce in mind  
Now that you know the basics, let's get to what really matters. Designing an ecommerce site is a process of balancing aesthetics with functionality in order to provide customers with great shopping experiences.
To create your online store, consider these 10 design elements:
Clear, concise and engaging calls-to-action.
Clean layout and design.
Simple navigation.
Intuitive checkout process.
Contact page for customers to reach you.
Easy-to-use product catalogue.
Colors and logos that match your brand.
Responsive and mobile-friendly.
Signup form to keep buyers in the loop.
Links to social media profiles.
Selling with Websites + Marketing Ecommerce  
Building a website to sell products doesn't have to be time-consuming and difficult. You don't need code skills or CSS knowledge because you can customize the store with templates, themes, & plugins that work out of the box without coding from scratch! With pre-built features for everything from cart integration and social media marketing tools–to shipping rates calculators for international buyers–you'll be able to set up your business in hours instead of days (or weeks!)
IntentJet's Websites + Marketing offers you a variety of online store solutions to meet your business needs. Whether you want an easy-to-manage website, or the ability to sell products on social media channels such as Facebook and Instagram with GoLive – it can all be done in one place! 
You don't want your online store to be just functional—you're looking for a way to make it shine. With IntentJet's Websites + Marketing, you can achieve the maximum effect with your products and make managing them easy! There is more than meets the eye when you choose their services; they also offer stellar marketing tools that will help drive traffic smoothly through checkout process (and beyond).
Create an incredible online shopping experience for your customers with Websites + Marketing, the ultimate in convenience and ease.
IntentJet's Websites + Marketing offers an easy way to launch your own online store. With Websites and Marketing, you can quickly start with the setup for both your domain name/URL as well as pick from a selection of templates on how they want their site styled in order to provide products or services.
Websites + Marketing is a powerhouse of features, including SEO and social media marketing for your business. We packed our platform with tons of features to help any ecommerce business succeed!
Professional designs and images. There's no need to be a designer when it comes time for your website. Our research is industry-specific and we have plenty of features, content, and images readily available that will help you with the design process in as little time as possible. You can even take your own product photos if desired but there are still plenty high quality stock options at our fingertips too!
Email marketing integration. Reaching your customers is a priority, and to do that you need them engaged with their fan base. Websites + Marketing's built-in email marketing tool allows for the creation of Subscribe Now sections on your website encouraging fans to stay in touch so retention stays high. Lists can be created within the system, campaigns started, and success tracked–all done right from inside of our software!
Mobile-ready technology. We live in a world where we can do anything from our phones, and creating an easy purchase process that works across devices is important. Good thing, IntentJet automatically does everything required to make it responsive. 
Multiple payment methods. Does your website accept PayPal? Credit cards? Debit cards? Apple Pay? Websites+Marketing can make it easier for customers to buy their products by providing a variety of payment options that are compatible with all major devices. So don't worry about abandoned carts anymore!
PayPal, credit card or debit card – the choice is yours when using IntentJet's websites + marketing plan!
Built-in SEO tools. Now that you've got a beautiful website, it's time to attract customers. Stand out from the crowd by using Websites + Marketing's built-in SEO tool and optimize your site for success! With Google, Yahoo!, Bing – and more on the way – we're sure your content is optimized to boost search rankings so no matter where someone looks they find YOU in their results. What are you waiting for? Let us help get started today!
Selling with Managed WordPress  
IntentJet's WordPress Hosting is the perfect option for robust ecommerce sites that don't require a degree in web development. With our Quick Start Wizard, you can have an up and running site within minutes of signing on! Plus, with thousands of plugins to choose from, there's no end to your customization options!
The Quick Start Wizard in WordPress Hosting will guide you through the process of selecting a professionally built theme with placeholder content and images that you can easily replace to create your own site.
Plus, there are plenty of features. With IntentJet's WordPress Hosting, it's easy to:
Start a blog (now or in the future).
Get listed on Google with the help of plugins like Yoast.
Integrate your social media accounts and add social icons to your site.
Accept multiple payment methods.
Build a solid email list using the built-in signup form.
Schedule appointments … and more.
IntentJet handles everything technical when you choose our Managed WordPress Plan. Everything is just a click away…
WooCommerce has been the solution for over 60 million online stores and with WordPress Ecommerce Hosting from IntentJet, your dream can come true. With WordPress hosting services from IntentJet, there are $3000 worth of free plugins included. This means more customers for your ecommerce store!
"WooCommerce is a powerful ecommerce solution that integrates beautifully with WordPress."
WooCommerce is one of the most robust e-commerce platforms available. More than 400 extensions are at your fingertips to tailor WooCommerce's functionality, so it can do exactly what you need for a unique online store experience. If this will be your first foray into creating an e-store, then don't worry about all those extension options–first focus on finding out just what features and functions you'll require from WooCommerse before adding any additional tools!
Consider things like:
Packing slips
Multiple shipping methods
Integration with email marketing
Inventory and stock management
Advanced shopping cart functionality
If you are looking for a plugin to help with your online store, there is no shortage of options out there. But if this article has convinced you that WooCommerce might be the one for you then keep reading! Not only does it allow all of these amazing extensions but most of them come without any cost or commitment so why wouldn't we recommend them?
Quick checklist: The ecommerce element
Feeling good about your ecommerce setup? Let's do a quick recap:
Create product descriptions and photos.
Determine shipping and payment.
Include Terms & Conditions and testimonials.
Note ecommerce design elements.
Explore Websites + Marketing or WordPress
Time to add ecommerce features: A few days
"SEO is the process of increasing web traffic to boost the ranking of your website when it is indexed by search engines like Google."
Now that you've got a website, it's time to make your presence known in the highly competitive world of cyberspace. You'll need to work on getting found by search engines like Google and Bing – not just establishing an online presence! To do this, basic principles of SEO will apply.
One of the most important aspects of a website is to have web content that pertains to what people are searching for. This way, you will be able to attract visitors who were looking in your field and find them when they're ready! Make sure you stay on top of this by updating often with new articles relevant topics or news about industries related to yours so no one can miss out. Now onto SEO – make sure it's done well before anything else; search engine optimization (SEO) helps get your site higher placement within reputable sites like Google, Yahoo!, Bing and others which lets more traffic flow into our business leading towards potential customers converting leads through purchases as long as we give them exactly what they want from us…
In order to establish yourself as an authoritative resource on the web, you need to understand what SEO is all about. With a better understanding of how it works and why one should even bother engaging in such tactics, your search ranking will increase.
The basic elements of SEO you should understand and apply are:
Page Content. If you're looking to rank high in search results, good content is what reigns supreme. Think about the questions your audience might be asking and answer them with quality content that's original, informative and concise.
Keywords. Choosing the right keywords for your business can make all the difference. Scour through phrases that pertain to what you do, and discover which ones are best suited so people will find your website easily.
Link Building. Links are the most important part when it comes to linking relevant content. Links can be internal, external or backlinks and all of these links should point to appropriate related content that is interesting for visitors.
Image Optimization. What would your images say about you if they were the only thing on a page? The answer to this question is key when it comes to using pictures for SEO. There's a lot of ground to cover, so keep reading! (hint: you want your ALT text to match your designated keyword).
Meta tags. Key to getting your website indexed by search engines such as Google, Yahoo!, and Bing. Without meta descriptions or keywords in place you'll find it difficult for people looking online to locate content on a specific topic that they're interested in finding out more about. 
Site Navigation. One of the ways to rank high in search engines is by making it easy for them to navigate your site. Make sure all links are up-to-date and navigation is simple.
Site Maps. If you want to make your website visible on other search engines, a site map is an essential tool. This detailed list of all the pages in your site will help them find their way around more easily and rank higher for relevant searches.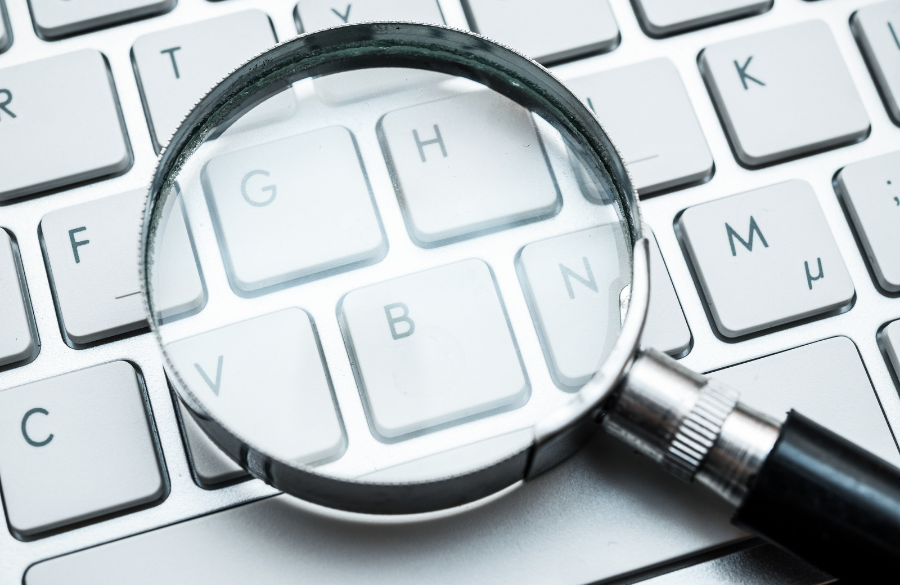 Choosing the right keywords for your pages doesn't have to be a chore. With just one or two things in mind, you can strategically use certain words and phrases so that people searching online will find what they need on your site more quickly than before!
Choosing the right keyphrases is an important factor when it comes to helping increase search ranking; but with only a few considerations at hand, choosing which ones are best suited for each page becomes easier!
When you're starting out, it can be hard to know what keywords to research. Google Keyword Planner is a great tool that helps identify popular keyword search terms for your audience. You should also use this information strategically: don't just set "shoes" as the keyword list for your boutique shoe store – instead think about location and industry needs (elevator shoes vs pumps) or services offered by different departments within one company (footwear department). Incorporate these phrases naturally into content so they're not obvious and overly used.
Once you've done all of the work to attract your target customer, it is time to close with a strong persuasive call-to-action. Include keywords throughout your copy on each page and in headlines where appropriate! Put them into image names as well if applicable. And remember: don't forget about metadata or images names either when using these techniques!
Images are the opportunity to tell your brand story in a matter of moments. You already know how important it is for marketers and designers alike that images reflect the company's values, inspire people's engagement with social media posts and emotionally connect with their audience – so now its time to make sure those same images also connect seamlessly with Google algorithms too!
To make your website work more efficiently, use keyword-based file names for images. A good example is bedazzled flip flops – the name should be lowercase and hyphens can separate words in order to ensure you get found when people search on Google or Bing Images!
Designate your Image ALT Text to reflect your chosen keyword. Using the example above, it would be "Bedazzled Flip Flops" in all caps without the hyphens.
If you want your page to rank well on search engines, make sure that the text of your article correlates with its image file name. Search Engines look at both in order to deem relevance and ensure that the correct picture is found when people do their searches for bedazzled flip flops.
Pro tip: Resize your images or use a compression tool to decrease page load time. Also, a DPI of 72 is plenty for online browsing.
Get to know these three important tags in order for your site, blog, or social media page to rank better and get found online.
Tags are an integral part of blogging and ranking well on Google Search Engine Pages (SERPS). Understanding how they work can help you create a more engaging feed that is easier for people to find later down the line when it comes time for them go shopping! There's no need to worry about forgetting this article because I'm going give you some key tips right now:
Title tags: are important to search engines and users as they show up on the browser bar, in browsing history lists, and can even be seen when people do a Google search. They should accurately describe what is contained within that page so that it doesn't raise any false expectations about its contents. (65 characters or less)
Meta descriptions: are short, creative snippets that give people a sense of what is to be found on the page. The primary goal should always be enticement: enticing them to click through and see more for themselves! (150 characters or less) 
A header tag: is a type of HTML code that helps to organize the structure and content on your page. The tags are labeled with different headings, for example H1 or H2. They can be used as keywords in search engines when they have an appropriate keyword relevant to what you're linking too.
How to get backlinks to your website
According to most search engines (except Google), the number of sites that link back to your site (aka Backlinks) is a crucial factor in ranking. In addition, getting more organic traffic can also improve rankings. While there are multiple strategies for garnering backlinks to your website, here are three strategies to get you started:
Guest Blogging: As a business owner, you have knowledge that others need. Contributing to blogs in your niche allows you the opportunity to include relevant links back to your own website and share insights with other aspiring entrepreneurs just like yourself at the same time get your website a relevant backlink!
Influencers: One way to make your business grow is by working with influencers. Influencers have established followings that trust their opinion, so it's a great idea for them to review your products and services to link it back to your website!
Testimonials: When you submit a testimonial to the business website, it is easy for you as an entrepreneur or business owner. You are given the opportunity to write about something that interests and excites them so they can reward with links on their site.
Local SEO is a fantastic way to drive traffic in the modern era. Capitalizing on your brick-and-mortar business has never been more important than now with so much noise out there about what it takes to rank well locally, be sure you know which practices will give you an advantage before making any big decisions.  
Here are some key tips by Google:
Create a Google My Business profile.
Completely fill out your information.
Regularly update your business hours.
Verify your business location.
Manage and respond to reviews.
Add business photos for visual appeal.
Check out other online map services and directories to claim your business.
Paid advertising can be a great way to expand your business and reach new customers. You may not know this, but Google's search engine results pages (SERPs) are made up of three sections: organic listings in the top section; paid ads that appear before or above these organic links on some searches; and sponsored links from ad networks across the bottom half of most SERPS page. With competition getting tougher every day for those coveted natural rankings at google's highest spot, it might make sense for you to invest in an advertisement so you don't get left behind! 
Pay-per-click (PPC) and cost per thousand (CPM) are two popular types of paid advertising. PPC ads only need someone to click on them before they will be charged, whereas CPM is a flat rate with no regard for clicks.
There are a number of ways to get your message out there, but in order for it all to work you need some insight on what will be best. To find the right strategy start with research and don't forget that experimentation can help too!
Quick checklist: Get found with SEO
Boosting your SEO is a big undertaking. Let's take a quick look at what we discussed:
Incorporate appropriate keywords.
Find ways to get backlinks.
Optimize images.
Adjust tags.
Look into local SEO.
Consider paid advertising.
Time to plan for increased traffic: 3-5 hours to set up, then ongoing
Congrats! You've made it through the initial steps to start a website. But this isn't where you stop — there are so many more ways that can improve your site's success and reach its full potential. 
The email that you choose to represent your company or personal brand is the first impression someone will have of it. A business-class email address inspires trust and shows visitors that you are serious about your business or brand, which can make a big difference in establishing credibility with new contacts who may not be familiar with what you do yet. Get your business email that matches your domain from IntentJet. 
Email is the most cost-effective form of marketing, and you're sure you'll see a good return on your investment. Marketing has never been more personal than it can be with email campaigns–they allow for one to keep their followers in the know about what's new at all times; spread product awareness; as well make businesses seem much friendlier! It is cost-effective for any size budget and has a high potential ROI! 
Social media is a great way to engage with your followers and increase brand awareness. As small business owners, there are plenty of opportunities to do this through social media outlets like Facebook, Twitter, Instagram or others. The benefits speak for themselves! 
With the help of social media, small business owners can interact with their customers and increase brand awareness. In order to stay relevant in this technological age, it is important for people not only use Facebook but also other forms of social media like Twitter or Instagram. Without these outlets it would be difficult for a person to keep up on current events as well as engage socially which builds stronger relationships between friends and family members all over the world.
Editor's note: Not enough time in your day to handle social media marketing? IntentJet professionals are here to help! Our experts will manage your social media and turn interactions into lifelong customers.
One of the most important aspects for any new online business is securing it. You'll want to take steps like getting an SSL, installing a firewall and antivirus software as well as finding out if your hosting provider has sufficient security features in place so that you don't need additional measures. The last thing you need after all this hard work is having someone hack into your site or steal customer information from it!
Pro-Tip: Check out IntentJet's Online Security Plans that ensure your website is protected. 
The time and effort you put into planning your website, designing it to maximize user experience, writing compelling content that will engage visitors and search engines alike, and selling on the site can make all the difference in how successful your online business is. If you're interested in learning more about what we can do for you or just want a second opinion of where your company stands with its marketing strategies (or if there are places where our expertise could help), don't hesitate to contact us! We would love to chat!