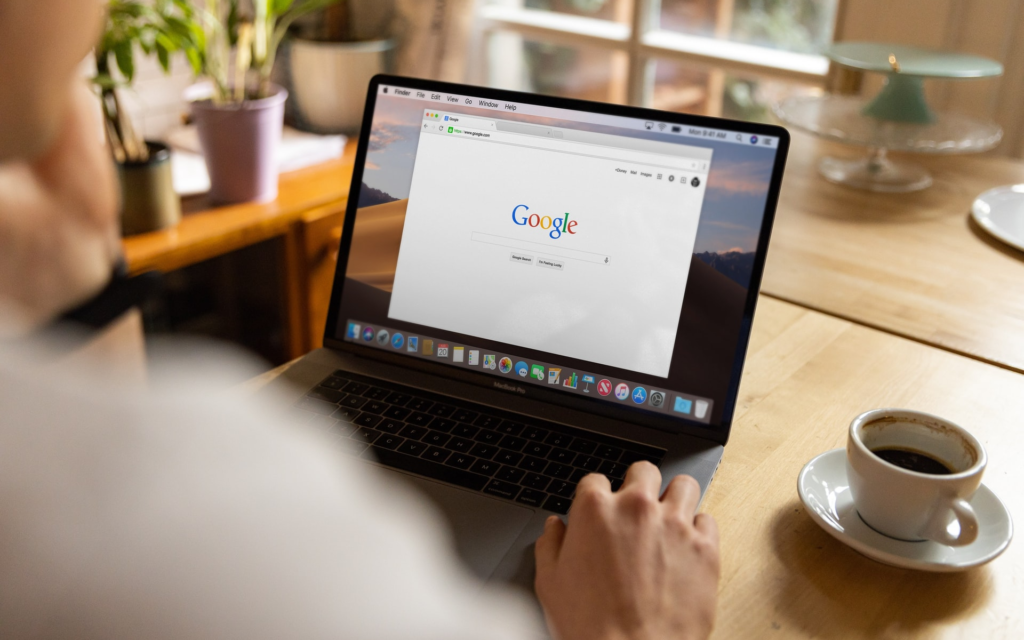 You must be present wherever potential customers might congregate to attract them to your small business. You can have a sign on the sidewalk or be active in the Facebook group of your local community. The goal is to be remembered by customers who need your products and services. A Google Business Profile (GBP) is one of the best ways to keep your business in front.
Wait! Is Google My Business dead?
It's possible! Google My Business is still alive and well with a new name: Google Business Profile.
I refer to the Business Profile as a "dating profile" for my business when I host Growth with Google marketing classes. The Business Profile is packed with business information, customer reviews, and photos. There are also many other ways customers can get to know you. You can attract new customers by adding more detail and content with a dating profile.
This is a powerful way for local businesses to be found by people searching on Google. Is it worth the effort to create and maintain a Google Business Profile? Let's find out what it is and how it can help you answer that question.
What's a Google Business Profile?
Is it a listing for a business? Is it a result of a search? Is it a page on social media? It's all of these.
A Google Business Profile, a listing of your business available on Google, contains all the information / data that customers need to know about your business. Your profile information will appear on Google Search as well as Google Maps. It is similar to what you would see on Yelp and TripAdvisor. However, it has higher visibility and offers more options for customizing how you appear.
When you search Google for "nail shop near me", the first thing that you will see is a list of three-four businesses that match your search. Click on any of these business names to change the color of their pin on Google Maps. The information they have added to their Business Profile will also be displayed on the screen.
These are all Google Business Profiles. The information is there because the business most likely added it to Google.
You will notice a pattern when you look through enough listings: some are more complete than others because the business owners took the effort to optimize their Google Business Profiles.
Optimized listings are more likely to show up on Google as the additional detail shows that business owners care about how their listings look.
Google Business Profiles allow you to add posts or offers that will be prominently displayed to anyone who visits your listing. This makes the platform function as a social media site, allowing you to upload photos, graphics, videos, and blog posts.
Why Google Business Profiles are important
I will not judge you if you think you don't have time to create your Google Business Profile. Google Business Profiles help local businesses get found! The average company is located on 1,009 searches per month, with 84 percent of those searches coming from discovery.
Local Search is powerful.
Google Search is the most popular way to find out about new businesses or existing ones in their locality. While some people may find your business through a friend or drive-by, most will search Google for it.
Optimizing your Google Business Profile can help potential customers find your business more often. It will also likely lead to higher transaction values because your attention shines through.
Google research shows that nearly 18% of local searches lead to a same-day sale. You can convert 18% of searchers to customers by simply updating your profile.
Micro-moments influence our buying decisions.
Google's data analysis has shown that people are willing to sacrifice brand loyalty to get the product or service they want as quickly as possible.
Let's continue with the nail salon example. Let's say that you run errands when you accidentally damage one of your nails. You can't wait to have it fixed. It's dangerous and sharp. To fix it, you pull out your phone to search for "nail salons nearby me."
Google refers to this as a "micro-moment."
A micro-moment refers to when a consumer needs information to go somewhere, do something, or buy something.
These moments are crucial for businesses as they allow consumers to search for your products and services actively. You can gain new customers if you're easy to find online, and your business can fulfill their needs.
This micro-moment phenomenon is more common than you might think. Google has reported over 900% growth over the past two years in mobile searches for "___ nearby me today/tonight," and this number continues to rise. People want to be able to go, do, and buy within 12-24 hours of the thought entering them.
That's powerful!
Consider our example of a nail salon. A potential customer might search for "manicure nearby me today" or even "pedicure nearby me tonight." If you didn't update your Google Business Profile to indicate this, how would the customer know? Even better, how would Google find out if you were available and relevant to the customer's Search?
Your Google Business Profile should be robust and complete so that customers in micro-moments can find you and decide to do business with your company without going to your competitors. They can't get away with it!
Get your business noticed.
Google Business Profiles put your business on the map.
A Google Business Profile has one of the most important functions: it shows your business on Google Maps.
Google Maps is not an option for businesses with physical locations or storefronts.
You can create a profile to provide complete and accurate information about yourself, your products, services, and hours. This will allow customers to find you.
How do you create a Google Business Profile?
Are you ready to claim or create your Google Business Profile? Sign in to your Google Account / create one if one is not already started.
After you have signed in, you can search for your address on Google Maps. The map will be on the right and the information to the left. If you don't have a profile for the lesson, you'll see the "Add Your Business" link beneath the address and image. You will find the link "Claim This Business" if there is an existing listing that Google has auto-generated.
Verify the business
After creating or claiming your Business Profile, it is time to verify ownership.
This step is necessary to ensure that no one creates fake profiles for businesses or floods Google with false Business Profiles.
You may be offered one / more of these verification options depending on many factors:
Postcard When you choose to receive a postcard, Google will send it to you within five days. After receiving the postcard, log in to your Google account and enter the five-digit code.
Email: You may be able to verify your identity by email in some instances. Select this option if it is available, and Google will send you an email with a link to verify your identity. You are now good to go after you have clicked that link.
Instant Verification: You may be eligible for instant verification if you have previously verified your business through Google Search Console. This feature is only handy if you have the same Google account with Google Search Console.
Video verification This video verification was introduced by Google in 2018. It has been reintroduced to simplify and speed up verifying your business. A QR Code may prompt you to take photos of your signage and storefront to be uploaded to Google for review.
Enter your details
It doesn't take long for your profile verification to allow you to add more information about your business.
Choose what type of business you want: If you are based in a physical place, a service-area business, if your company provides products or services in that area or a hybrid, you can choose between a storefront and a service-area business.
Select a category: You must select the category that best describes your business. Google offers more than 3,000 categories to choose from. While you cannot create your type, Google does provide more than 3,000 options. Be confident in picking the one that best suits your business. This is crucial because it will determine what options you have within your profile and how your business appears in Google Search. ( You can add up to nine more categories.
Describe your business: What would make a customer choose to do business with the company? When writing a business description, keep this in mind. Tell them about what you do and how it is done to improve your SEO. This area isn't allowed for hyperlinks, and it will appear spammy.
Add operating times: Your operating hours are one of the most critical aspects of your Google Business Profile. You accurately fill in your working hours, including any holidays or planned closure's.
Upload photos: Before your portrayal can be considered finished, you must upload at least five to seven photographs of your business. 0Your cover photo should be the best representation of your business. This image will be most visible to searchers. You can upload a logo or a picture of your sign as your profile photo. Upload at least five more photos to show off other aspects of your business, such as your products, before-and-after service shots, and your team.
How to modify your profile in Google search
After verifying and building your Google Business Profile, the work isn't done. It is good to set a reminder once a week or twice yearly to check and update your Google Business Profile.
Before you attempt to find your company to edit profile you must ensure that you are logged into the correct Google account.
Google.com/business is the first place you can access your profile. This option will eventually be removed and is only available to Business Profile account owners.
Google Search is the best way to edit and access your Business Profile. Sign in to your Google Account and search for your business name. Type "my business" into the search box. The headline "Your business is on Google" will appear at the top. Click "Edit Profile" to begin editing.
Final thoughts
The most crucial things you can help your small business are create and update a Google Business Profile. Google and other search engines (SE) are the most popular way for people to find the information they need. You can make sure that your business is correctly represented on Google Search. This will allow potential customers to find your company!